Featured Products
Claim space for your brand in every recipient's office or home. With branded gifts and giveaway items, a simple mug or hat can make a big, lasting impression.

It's time to tell the world. Whether you're announcing a special event, a new baby or broadcasting your business, we can help you spread the news with highly professional appeal.

Design

Your business is too important to rely on beginner design. Let our pros handle the concept, design and layout of your piece, and give every design the credibility it deserves.

There are several things that make the holidays special. We place our holiday cards near the top. Send your sentiments this year with stunning holiday cards that are certain to inspire.

The big day calls for a big statement. And with years of experience, we can deliver that personal, meaningful style you want.

When it's time for the big event, put your brand on center stage. Team up with us to create your trade show display, and make every second count.

Shop our online catalog for the name brands you are looking for.
---
---
Promotional Products
• Pens & Pencils • Travel Mugs • Balloons • Golf Balls & Tees
• Mouse Pads • Mints & Candy • Mixed Nuts • Chocolate
• Clocks & Watches • Key Chains • Bumper Stickers
• Stress Balls (Custom shapes) • Water Bottles • Stuffed Animals
• Sun Visors • Canvas Bags • Shirts & Caps
• Silkscreen~Embroidery • Custom decals
We Sell Marketing
Printing • Graphics • Promotional Items
• Signs • Banners • Email Marketing

(866) 973-1529
 
20 Calls to Action that Drive Engagement
Posted on 07/10/2017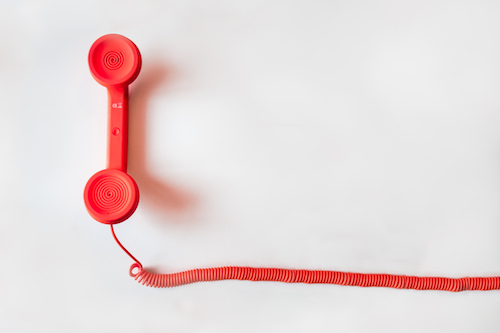 You've probably heard about the essentials to strengthening your web presence: updated website, strong social networking, email marketing, etc. You may already know how to ask potential customers to try your products or service. But, many small businesses often misunderstand what online calls to action are and how they can affect a marketing strategy.
Strong calls to action (CTA) contribute to the success of any institution. For a business, they can make the difference between heightened sales and diminished opportunities. Calls to action are exactly what they sound like—words or phrases that drive visitors to take a specific action on your site. In other words, they function as a stepping stone between website visitors just passing by and those who feel invested enough to try out the service.
You should include effective CTAs throughout your website, social media, email messages and especially on landing pages. When it comes to crafting useful and compelling calls to action, keep these helpful pointers in mind.
Use action words. There's a reason we call it a call to action. When constructing a CTA button, use powerful, compelling verbs that will attract visitors and drive engagement.
Be concise. Keep it simple. State the necessities in as few words as possible.
Talk about services. While maintaining succinctness, make sure your visitors fully understand what the business does. For example, instead of using the CTA Buy now! on a landing page, try See our new product now!
Choose colors. Design plays a huge role in crafting a creative CTA. Use eye-catching, contrasting colors that catch visitors' attention and draw them in. And understand how colors impact an audience's conversion. For example, red creates a sense of urgency while blue evokes trust and security.
Go step-by-step. People love CTAs they can follow easily. When crafting your call to action, ask yourself: "If I had no idea what was going on, would I be able to follow this on this site?" If not, you may want to rethink your website design setup.
Think "I want to…" Imagine your call to action as an "I want to" button. Nobody wants to submit a form. But they may want to get a free sample!
By following these simple pointers, you can easily create calls to action that will generate customer leads. Now that you have some tips, get started with these 20 examples of CTA ideas.
1. Keep me informed.
2. Talk to us.
3. Give us a call.
4. Find out more!
5. Learn more information.
6. Click here and save!
7. Sign up for our newsletter.
8. Take action!
9. Join our mailing list.
10. Join here.
11. Become a member!
12. Start today!
13. Get involved!
14. Subscribe to our blog.
15. Follow these steps!
16. Partner with us.
17. Start a trial.
18. Try us out now.
19. Let's talk.
20. Try it today.
When it comes to a business's online presence, carefully-crafted calls to action are vitally important. A CTA that draws visitors in and generates constructive leads will result in higher engagement and increased customer sales.
By following valuable pointers and utilizing these top 20 examples of CTAs, a business can develop effective calls to action and continue to grow their bottom line.