Featured Products
Claim space for your brand in every recipient's office or home. With branded gifts and giveaway items, a simple mug or hat can make a big, lasting impression.

It's time to tell the world. Whether you're announcing a special event, a new baby or broadcasting your business, we can help you spread the news with highly professional appeal.

Design

Your business is too important to rely on beginner design. Let our pros handle the concept, design and layout of your piece, and give every design the credibility it deserves.

There are several things that make the holidays special. We place our holiday cards near the top. Send your sentiments this year with stunning holiday cards that are certain to inspire.

The big day calls for a big statement. And with years of experience, we can deliver that personal, meaningful style you want.

When it's time for the big event, put your brand on center stage. Team up with us to create your trade show display, and make every second count.

Shop our online catalog for the name brands you are looking for.
---
---
Promotional Products
• Pens & Pencils • Travel Mugs • Balloons • Golf Balls & Tees
• Mouse Pads • Mints & Candy • Mixed Nuts • Chocolate
• Clocks & Watches • Key Chains • Bumper Stickers
• Stress Balls (Custom shapes) • Water Bottles • Stuffed Animals
• Sun Visors • Canvas Bags • Shirts & Caps
• Silkscreen~Embroidery • Custom decals
We Sell Marketing
Printing • Graphics • Promotional Items
• Signs • Banners • Email Marketing

(866) 973-1529
 
5 Ways to Build a Great Company Culture
Posted on 01/30/2017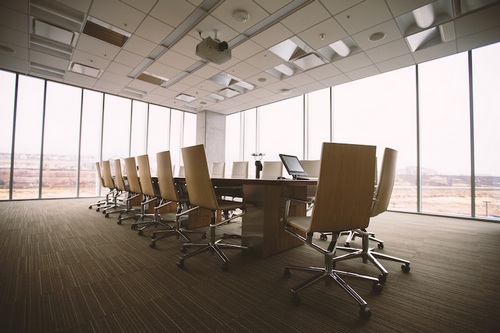 In today's world, employees are looking for more when it comes to work. Not necessarily more money or more benefits (although those are important too), but more fulfillment. Employees want to know their work matters; they want to feel valued and like they're making a difference.
And how can your business do just that? By building a strong company culture. Your culture sets you apart from other employers, either in a good way or… not so good way. How can you ensure a great company culture that has employees (and clients) running your way? Here's five ways to get started.
1. Find your values and stick to them.
The first step in building a great company culture is to decide what you want the culture to be. Center your culture around a few core values, and then follow through. The only thing worse than a company with no values is a company with meaningless values.
Share the things that mean the most to your business with employees, clients and potential consumers. But be cautious; for example, if you want your business to have family values, then you should probably give your employees time to spend with their families. Once you have your core values figured out, you can start to build your culture around them.
2. Listen to your current employees.
If you want to hire and retain great employees, it's important to listen to the great employees you already have. Try sending out staff questionnaires and surveys about the current culture to see the responses you get, then listen to what they actually say.
When your staff feel like their opinions matter, they'll be more likely to stay at the company, enjoy their work and recommend your business. Not only this, but the positivity from an employee who feels valued will contribute to a positive company culture overall.
3. Build a team mentality.
The efforts of all contribute to the goal of the unit. Entrepreneur.com recommends to stop thinking of people in terms of "employees" or even "departments," but to build up the idea of "we're all in this together." You are all part of the same team, with each member doing his or her part to work towards the ultimate goal.
Building up a team mentality for your company creates a culture of unity and community, ensuring every member feels important to the organization. From here, you'll be able to see who's a team player and who's not, by those supporting the company and fellow coworkers.
4. Hire to your values.
To have a continually strong company culture, you need to hire to the core values you worked so hard to develop. Not only does this hiring system give you an easy-to-follow and unanimous guideline when hiring, but it also pushes your business to be more culturally sound.
Include values and culture questions in your application, ask values-based questions in interviews or even ask for character recommendations. When you hire to fit your company's culture, employees will thrive, and so will your business.
5. Have some fun.
Finally, have some fun. This looks different for every business, but don't be afraid to shake things up a bit in the workplace every now and then. No matter what your company does, there is always some way to encourage employees to engage in activities that feel less like work and more like a day off. Whether it's enjoying a beer and some snacks in the break room or taking a half day off, a little relaxation can go a long way in building a consistent company culture.
When it comes to furthering your business, few things are more important than the employees who work for it. Retain old employees, hire new ones and create an employee-friendly environment by building up your company culture. Because when your culture thrives, so will your business.